Coach Shonda McCray
Breaking Generational Cycles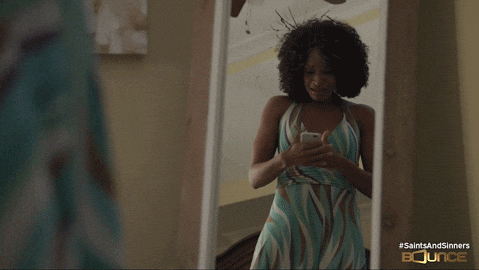 Hey, yawl!!
It's me again here for my weekly journal entry. I decided to regurgitate this particular journal entry since my readers have grown over the last two weeks. A BIG Thanks to all for taking the time to read what I have to say. I get my inspiration from conversations had with others. In addition, I also write about things stored up in my mind or my life's corky experiences. It feels good to hear some of your feedback through the website. So again, THANK YOU!!!! Okay, enough about me... Let's read chile!
Today's read perhaps some of you may have already read from our marriage website but hey, I can write where I please 😊. In the current climate, that we are in many things need to be repeated for others to either understand or hear from a different person.
Question:
Does your family seem to be stuck making the same mistakes? Do you sometimes feel as if past generations in your family have influenced your life negatively? Are you struggling to leave the negative patterns in your family behind?
Negative cycles have a tendency to be passed down from generation to generation. These are patterns in which we easily find ourselves sinking in and often are those which we badly need to escape. The problem is that sometimes, it can seem so impossible to get away from them.
Today, I want to talk about generational cycles and how to break them. We are all dealing with them.
What are Generational Cycles?
Generational cycles are patterns that affect families long-term. Some are a result of sin within the lives of family members, though some were initiated by the sin or oppression of those outside. Some examples include abuse and neglect, alcoholism, unforgiveness and bitterness, anger, crime, and poverty.
The presence of these cycles is seen throughout Scripture and goes all the way back to Adam and Eve. It was the sin of Adam of Eve that resulted in the coming of the rampant cycles of sinful behavior entering humans. But even in their immediate family, the cycle of sin reveals itself. Their son Cain, out of jealousy, murdered his brother Abel (Genesis 4).
Many accounts in the Old Testament reveal similar situations where the sins of the parents or grandparents are present in the following generations. In Exodus 20 as well as in chapter 34, God tells the people of Israel that though He is merciful and gracious, He also allows the consequences of sin to continue through generations.
"And the Lord passed before him and proclaimed, "The Lord, the Lord God, merciful and gracious, longsuffering, and abounding in goodness and truth, keeping mercy for thousands, forgiving iniquity and transgression and sin, by no means clearing the guilty, visiting the iniquity of the fathers upon the children and the children's children to the third and the fourth generation." (Exodus 34:6-7, NKJV).
Today, we see this reality played out in our own lives as well as in our communities with all sorts of situations. We see it in the bitterness of a wife toward her husband which leads to their children struggling to love their father or who carry that same attitude into their future marriages. We see it in the lives of people whose parents had devoted their lives to illegal activities and who have now chosen the same path. In some cases, we see it in the spiral of poverty that has held back families for generations as they believe the lies that dreaming big is a pipe dream and that they aren't worthy of a better life.
We know that this issue is rampant in our society and around the world. At the same time, we also realize that this is not the way it should be. Like Jonathan McReynolds reminds us in his song "Cycles", this constant cycle of sin and hopelessness is not from God, it is from the devil himself. So, how can we be free of the devil's grasp and the destruction he continually brings to our lives and our world?
The One who can break every chain.
Thanks to the Lord that we do not have to face the devil's schemes on our own! He has provided the Way to freedom, not just for today but for all eternity. Through the work of Jesus Christ and the indwelling of the Holy Spirit, we are empowered to live a life of freedom and purpose, far removed from the unhealthy and sinful patterns in our families.
Isaiah 61:1 articulates the purpose behind the first coming of Christ when it prophecies that "the Spirit of the Lord God is upon Me because the Lord has anointed Me to preach good tidings to the poor; He has sent Me to heal the brokenhearted, to proclaim liberty to the captives, and the opening of the prison to those who are bound."
Even before Jesus walked the streets of our world, God had already promised that the One to come would bring liberty to those held captive and a release of those in chains.
This proclamation of Isaiah is followed centuries later by the words of the Apostle Paul in his letter to the Galatians: "For freedom, Christ has set us free; stand firm therefore, and do not submit again to a yoke of slavery" (Galatians 5:1, ESV). This is the truth of the Gospel. We are not meant to live a life bound by the patterns of past generations or our own sin. God's mission is to redeem and restore us, freeing us of every chain that holds us back from being the holy people He has called us to be.
So, my encouragement to you is to LIVE in the freedom Christ has given you. Choose to reject the wrongful things of the past and press on toward the prize of God's Kingdom and eternity with Him! Don't turn back like Lot's wife who didn't want to leave her home, despite its coming destruction. Instead, set your face toward the Lord and seek Him above all else. Trust in His power to resurrect your life and direct your steps in the path of freedom.
Beyond clinging to the freedom, we have in Christ, there are practical steps that we can take to break the chains which have long held our families in bondage.
Steps to breaking the cycles in our families.
The first step to breaking the generational cycles of bondage in our families is to acknowledge their reality. We have to see the problem and understand where it comes from before we can stand against it. This step may require asking others for their observations of our behaviors. Seeing a counselor to talk through these things and steer us in healthy directions can be incredibly helpful. Don't be ashamed of counseling either. I am a strong supporter of seeking outside unbias counsel. Hell, I have mine on speed dial and do mental checkups when needed.
The second thing we must do is take responsibility for our own actions and false beliefs. We cannot blame our family for our own actions, though we can understand the influence they may have had on the way we act. But to find true healing for ourselves, we have to acknowledge where we have gone wrong. Sometimes going wrong could be allowing someone who will not take accountability for their actions continually in your space. Or you having certain expectations from the person(s) who hurt you.
The third thing we can do is spend time in the Word. Studying the Bible and allowing our minds to be filled with its truth is a wonderful way to confront the lies we believe and teach ourselves the truth. Like the writer of Psalm 119, we can meditate on God's Word and live it out in our daily lives.
Lastly, we must be patient with ourselves. The process of becoming aware of generational cycles, acknowledging our own wrongdoing, and healing from the sins we have endured or committed takes time. Redemption and sanctification are not an overnight thing and will not happen as quickly as we may hope. We are all still working progress.
The journey of breaking chains and pursuing healing is difficult. In no way will this be an easy feat. And yet, it is worth it as we experience freedom from the past and are able to move forward in the grace and mercy of our Savior. Keep your head up!!
Think about this and answer them on a piece of paper or in the note app on your cell.
What are the generational cycles that have been destructive in your family? How have you played a part in perpetuating them? Which steps will you take to confront the cycles in your family and in your own life? What would it mean for you to live in the freedom Christ has given you? Are you okay removing toxic family members from your life? Rather permanent or temporary? What does freedom from your past look like?
Okay, I have to run now but take some time and marinate on this. If you want to chat more about how to break generational curses, hit the chat button and leave me a message.
I hope that you've enjoyed this week's journal entry. My goal is to send love and encouragement to you and your household. Wherever you are in your journey, know that you are not alone. God is with you...
Thank you for reading.
© I am Coach Shonda
Disclaimer: If you're reposting my blogs, please tag me and or mention me as the author on social media or any other platforms. All blogs are copyrighted by the U.S. Copyright Office. Please by all means share, but put some respect on my name.