Coach Shonda McCray
The Importance of Female Friendships
Do you ever find yourself longing for good friendships with other women? Are you generally a little bit of a loner or find it difficult to form godly friendships?
Many of you struggle to form deep, godly friendships with other like-minded women, especially as we mature and move into other seasons of life. The problem is that we are all created by God to be in a community with other believers. And not having those solid, edifying relationships in our lives can make for a rocky road ahead.
Today, I want to talk about the importance of female friendships, especially when it comes to their influence on our walk with God.
Good friends help us weather the storms
Life sometimes gets really hard. Storms come and the circumstances we face can become crushing. Whether it is the loss of a loved one, an unfaithful spouse, or the wayward decisions of our children, the pain and grief are devastating.
It is in the midst of these kinds of situations that having a good, godly friend to walk alongside us is a wonderful gift. What we don't need is companions like those of Job, whose counsel was essential that he must have done something wrong to deserve the horrific loss he had faced of his children and livelihood.
During times of adversity, we need a true friend, a sister in the Lord, who can bear our burdens and encourage us to press on in the faith. On the flip side, we also need to be that friend to others. Galatians 6:2 tells us to "bear one another's burdens, and so fulfill the law of Christ" (ESV).
We as women need good godly friendships where we can rise up and pray for, encourage, and empower each other as we all become more like Christ.
But we also need fellow women in our lives who will give wise advice when we seek their counsel.
Godly friends give good advice
"Older women likewise are to be reverent in behavior, not slanderers or slaves to much wine. They are to teach what is good, and so train the young women to love their husbands and children, to be self-controlled, pure, working at home, kind, and submissive to their own husbands, so that the word of God may not be reviled" (Titus 2:3-5).
Godly female friends are like the older women in Titus 2. Though they may not be considered older in age, they are the sort of women who are mature in their faith and can instruct as well as empower other women in every aspect of their lives - marriage and family, parenting, their walks with God, etc.
This is the kind of woman we should look for when establishing friendships. And it's also the sort of person we should be striving to be, too.
Good friends support dreams
Pursuing our dreams can be incredibly difficult. Having friends who encourage and seek to empower us toward following our dreams and the call God places on our lives is imperative.
Being a good friend means helping our friends envision future possibilities, and encouraging them as they pursue them. As humans, it's easy to give into the temptation to be jealous of others' success, to crush their dreams with harsh words, not supporting, or a nasty attitude. But as godly friends, we must leave that envy behind and pursue love.
Godly friends are honest
A good, godly friend is one who has no qualms about presenting the truth. Not in a harsh or rude way, but with love and a desire to see us become better women. Godly friends hold other women accountable for their actions and uphold the truth while exercising grace and love.
What does a good friend look like?
I think one of the best examples of godly female friendship in the Bible is the relationship between Naomi and Ruth.
Their friendship may seem unconventional. After all, Naomi was much older, not to mention Ruth's mother-in-law. But throughout the story of Naomi and Ruth, we find that their relationship had many of the same qualities of a good friendship.
Ruth demonstrated loyalty and love by choosing to follow Naomi to her homeland. She later worked hard to provide food for them to eat. Naomi reciprocated by being the Titus 2 older woman who guided Ruth in where to glean and how to ask Boaz to take action as a kinsman-redeemer. This is exactly how a godly female friendship should be - rooted in commitment, honesty, love, and trust.
What are you doing to cultivate godly female friendships? How are you working toward being a godly friend to others? Keep this in mind, friendships are very similar to romantic relationships. You have to invest time, be there, communicate, support, love, encourage, speak life into it, pray over it, protect it and so much more. Let me ask one more time, what are you doing to cultivate godly female friendships?
Marinate on this for a little.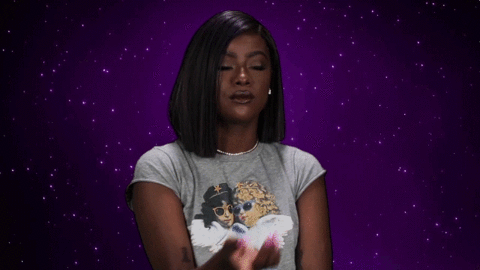 Okay, I am done!!! I hope that you've enjoyed this week's journal entry and you will return next week. My goal is to send love and encouragement to you and your household. Wherever you are in your journey, know that you are not alone. God is with you...
Thank you for reading.
© I am Coach Shonda
Disclaimer: If you're reposting my blogs, please tag me and or mention me as the author on social media or any other platforms. All blogs are copyrighted by the U.S. Copyright Office. Please by all means share, but put some respect on my name.